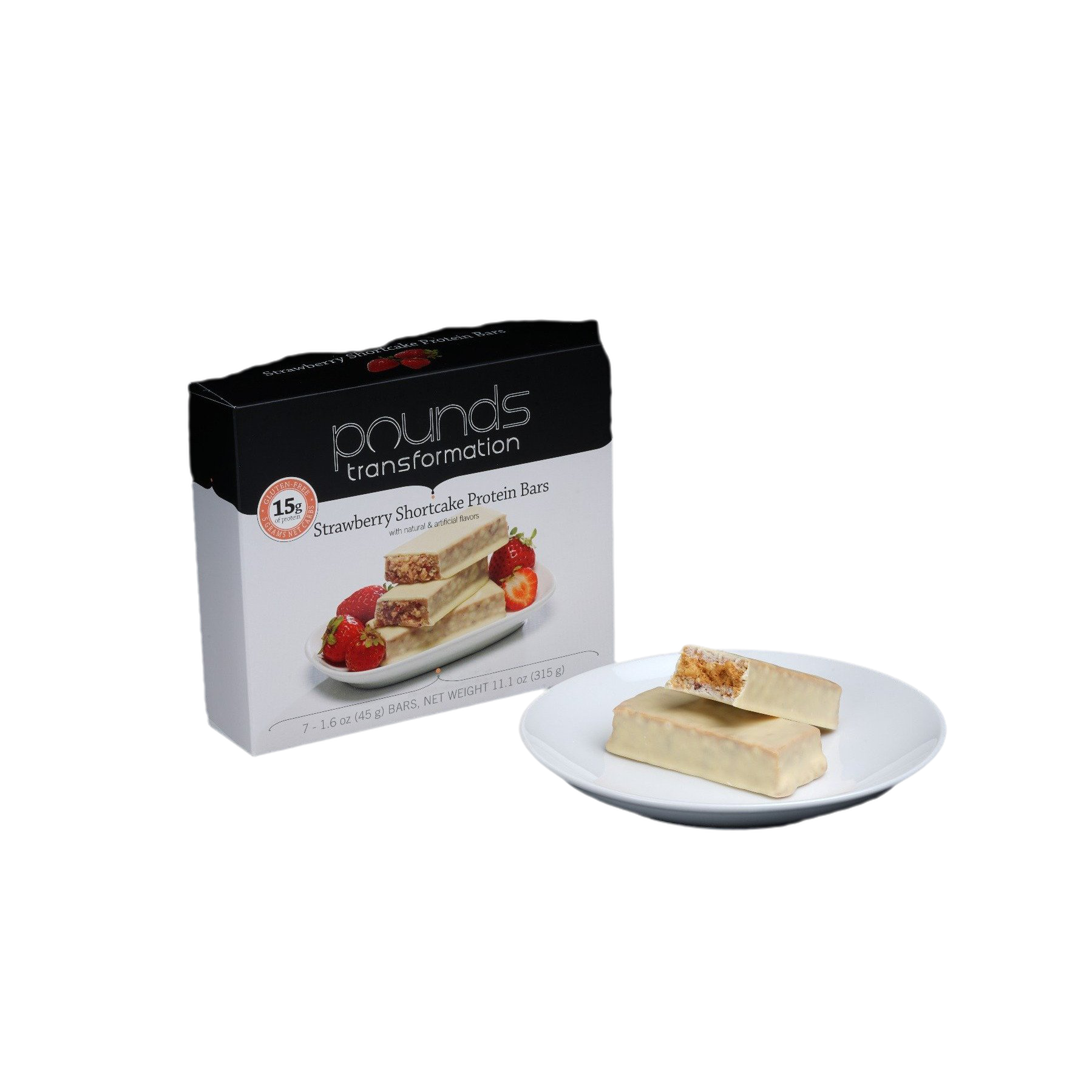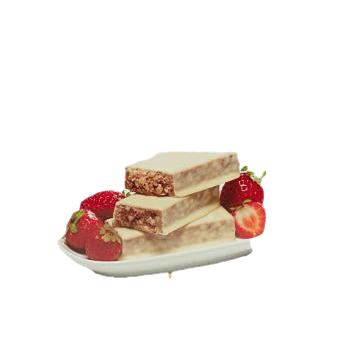 Pounds Low Carb Protein & Fiber Bars - Strawberry Shortcake
Strawberry Shortcakes are a staple dessert. The soft spongy cake, topped with juicy strawberries, topped with a thick whipped cream.. Just reading that makes you salivate. What if you could still enjoy starwberry shortcake, but without the heavy after feeling desserts tend to leave us with.
Pounds Strawberry Shortcake Protein bars are packed with 15 grams of protein to keep us full throughout our day. The delightful taste of strawberry shortcake with send your taste buds on a journey straight back to Grandma's kitchen table. 
160 calories
15 grams of protein
12 grams of dietary fiber (48% of the daily value)
5 grams net carbs
Gluten free
Suitable for the Solid Foods and Maintenance diets
Suitable for gastric sleeve, gastric bypass, duodenal switch, and gastric band patients
On-the-go snack, breakfast, or dessert
Aspartame free
7 x BariatricPal Strawberry Shortcake Protein & Fiber Bars Per Box
Pounds Low Carb Protein & Fiber Bars - Strawberry Shortcake
Food & Drink
Breakfast, drinks, powders, soups, spices, flavors, snacks, and protein bars.
Browse Our Selection
Nutritional Supplements
Intestinal health, metabolic support, nutritional support, sleep support, and vitamins/minerals.
Browse Our Selection