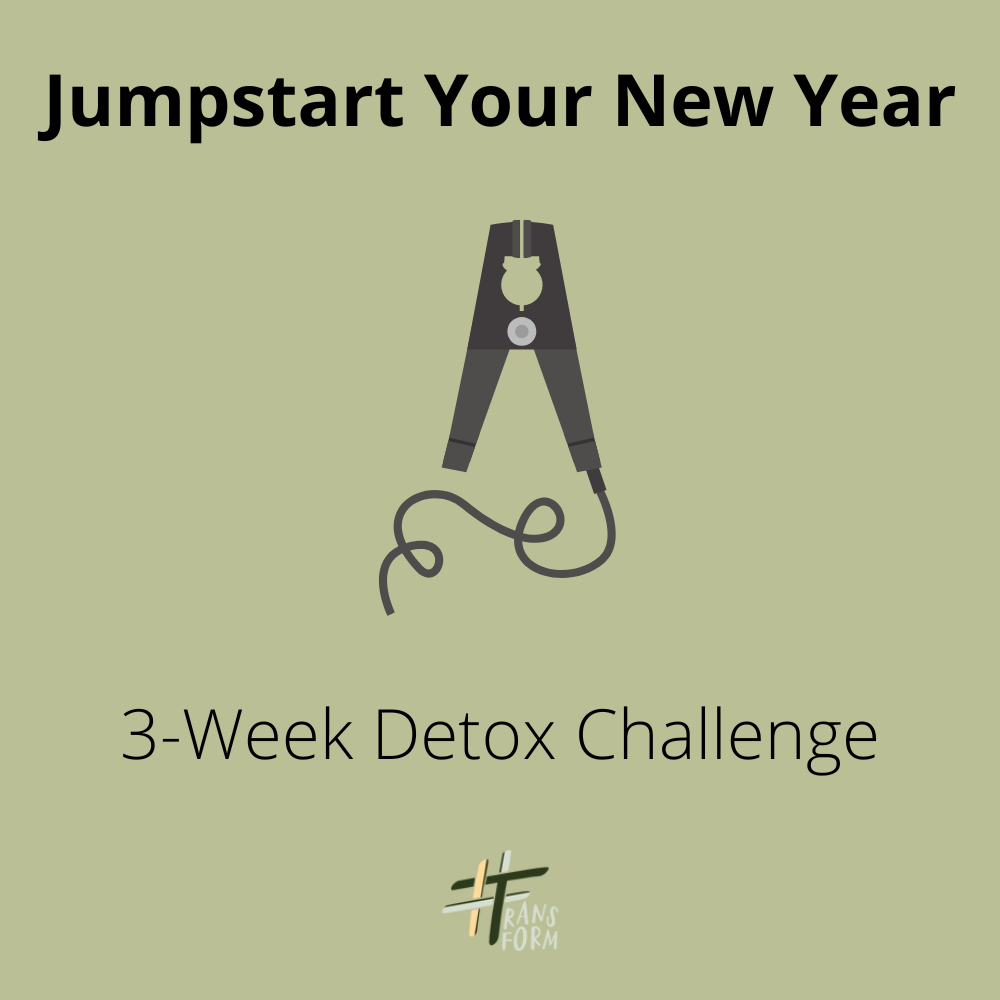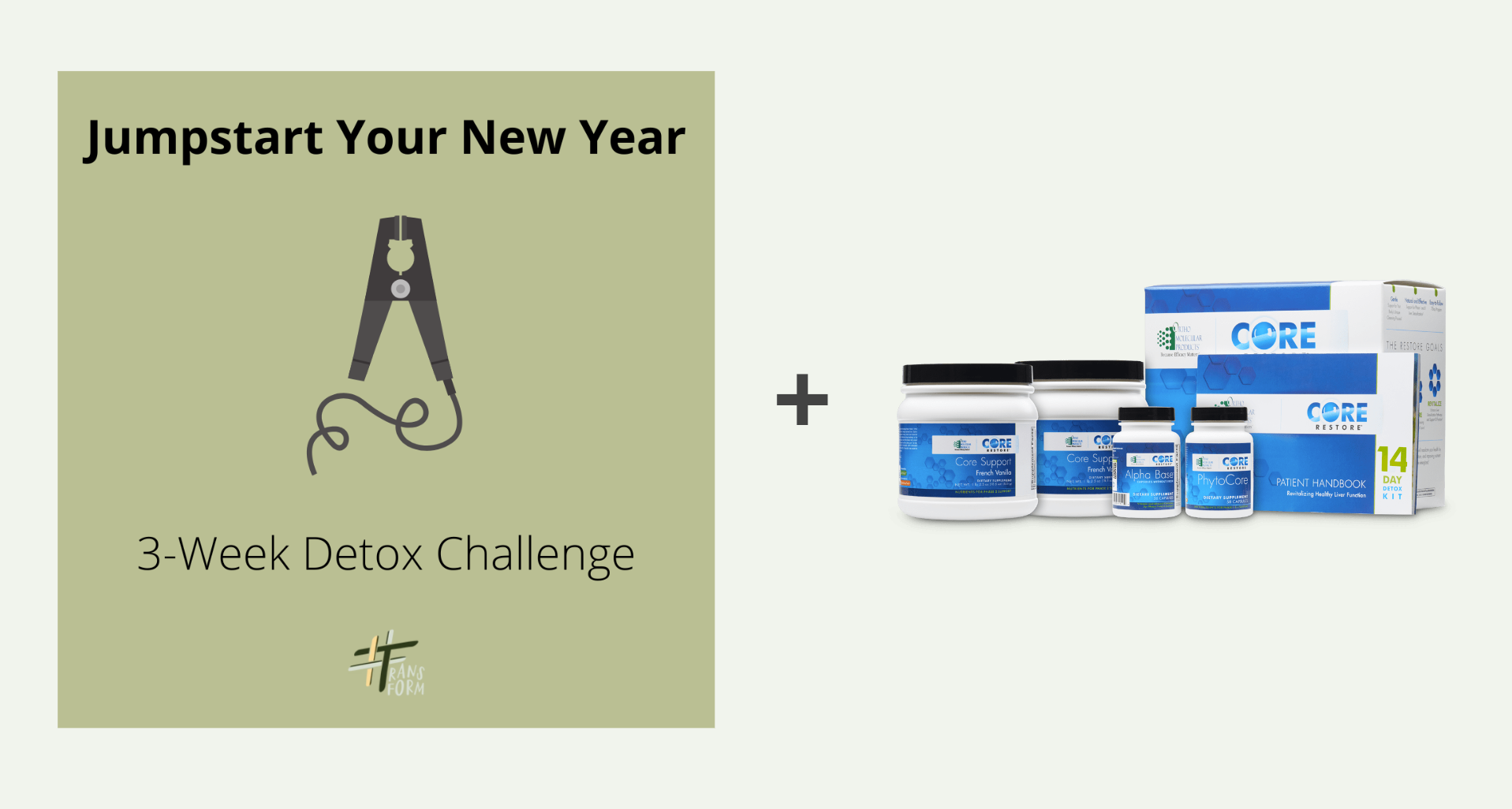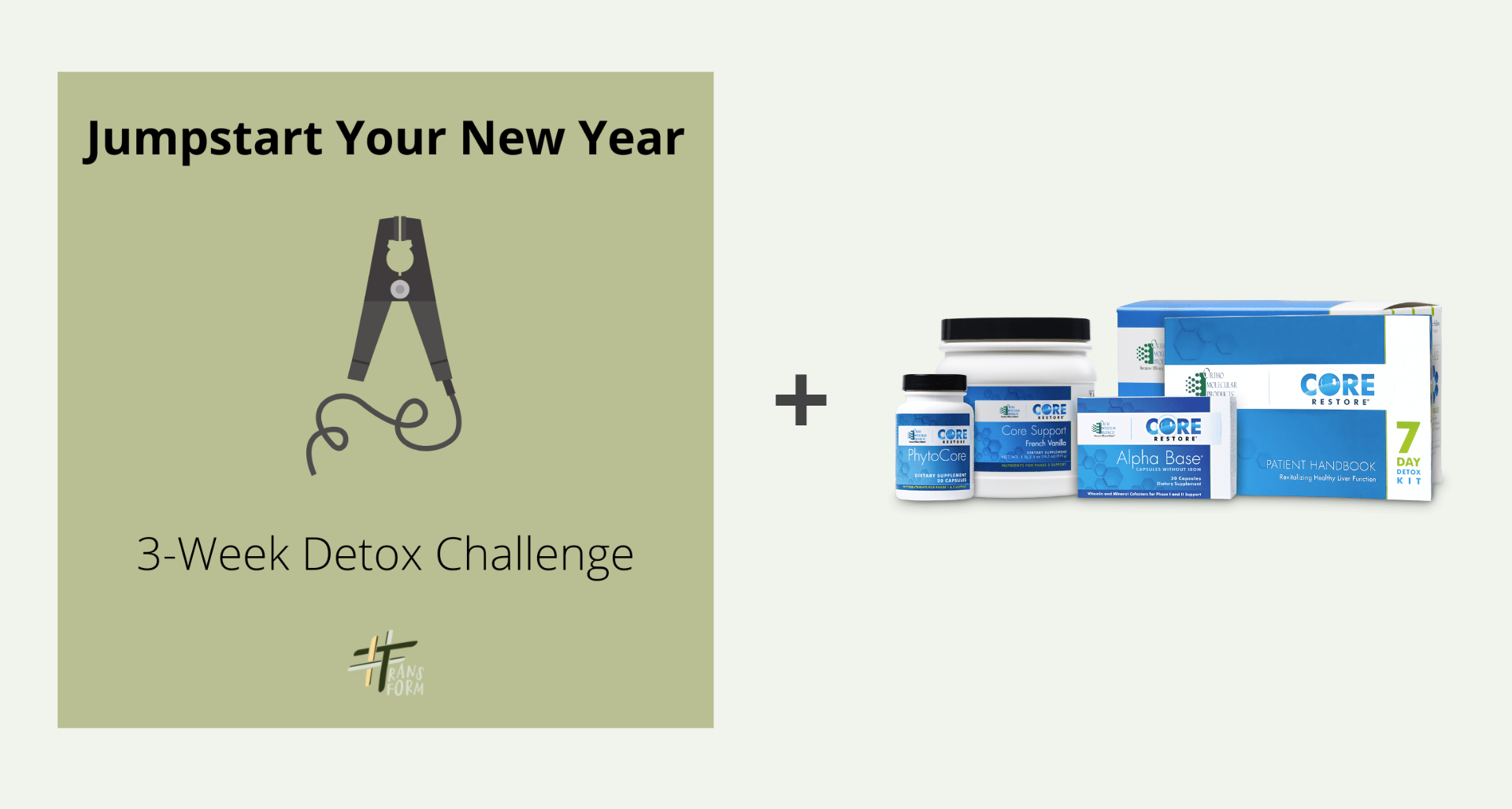 Jumpstart Your New Year: 3-Week Detox Challenge
DATES: 1/8/2023 to 1/29/2023
An Active Facebook Account Is Required To Participate In This Challenge. A Link To Join The Challenge Facebook Group Will Be Sent Prior To 1/8/23. 
Please Also Note That Packages #2/#3 Must Be Purchased By 1/3/23 To Receive Your Detox Kit By Week 2. 
Welcome to our post-holiday weight loss detox challenge! Our goal is to help you improve your health and feel your best through a period of clean eating and targeted support. This challenge is a great way to kick off the New Year with momentum and make positive changes in your health journey.
Although there is really no such thing as a "detox" diet that clears your liver, kidney, and heart of toxins, there are benefits to focusing on nourishing, whole foods that can support healthy digestion, immunity, and blood sugar balance. Over the course of the next three weeks, we'll follow a structured plan to help you achieve these goals and feel your best.
Week 1: Preparing for success
Remove any tempting or unhealthy foods and drinks from your environment
Review supplement options and make any necessary purchases
Week 2: Focusing on nourishing, whole foods
Follow a structured menu that emphasizes healthy digestion, immunity, and blood sugar balance
Incorporate short periods of fasting to support the body's natural processes
Week 3: Continuing to focus on nourishing, whole foods and reinforcing healthy habits
Continue to follow a structured menu

Continue incorporating short periods of fasting
Reflect on your progress and set goals for maintaining healthy habits after the challenge is over
Throughout the challenge, we'll offer support and guidance to help you stay on track and achieve your health goals. Plus, the first 20 participants who sign up will receive a 30% discount on a NuERA skin tightening treatment package! If you're ready to commit to your health and make positive changes, we hope you'll join us for this exciting challenge. Together, we can start the New Year with momentum and make a lasting impact on your health and well-being.
Optional: Use Orthomolecular's "Core Restore" supplements to support your efforts. These kits are available in 7-day and 14-day options and include a range of vitamins and beneficial ingredients. 
Jumpstart Your New Year: 3-Week Detox Challenge
Food & Drink
Breakfast, drinks, powders, soups, spices, flavors, snacks, and protein bars.
Browse Our Selection
Nutritional Supplements
Intestinal health, metabolic support, nutritional support, sleep support, and vitamins/minerals.
Browse Our Selection