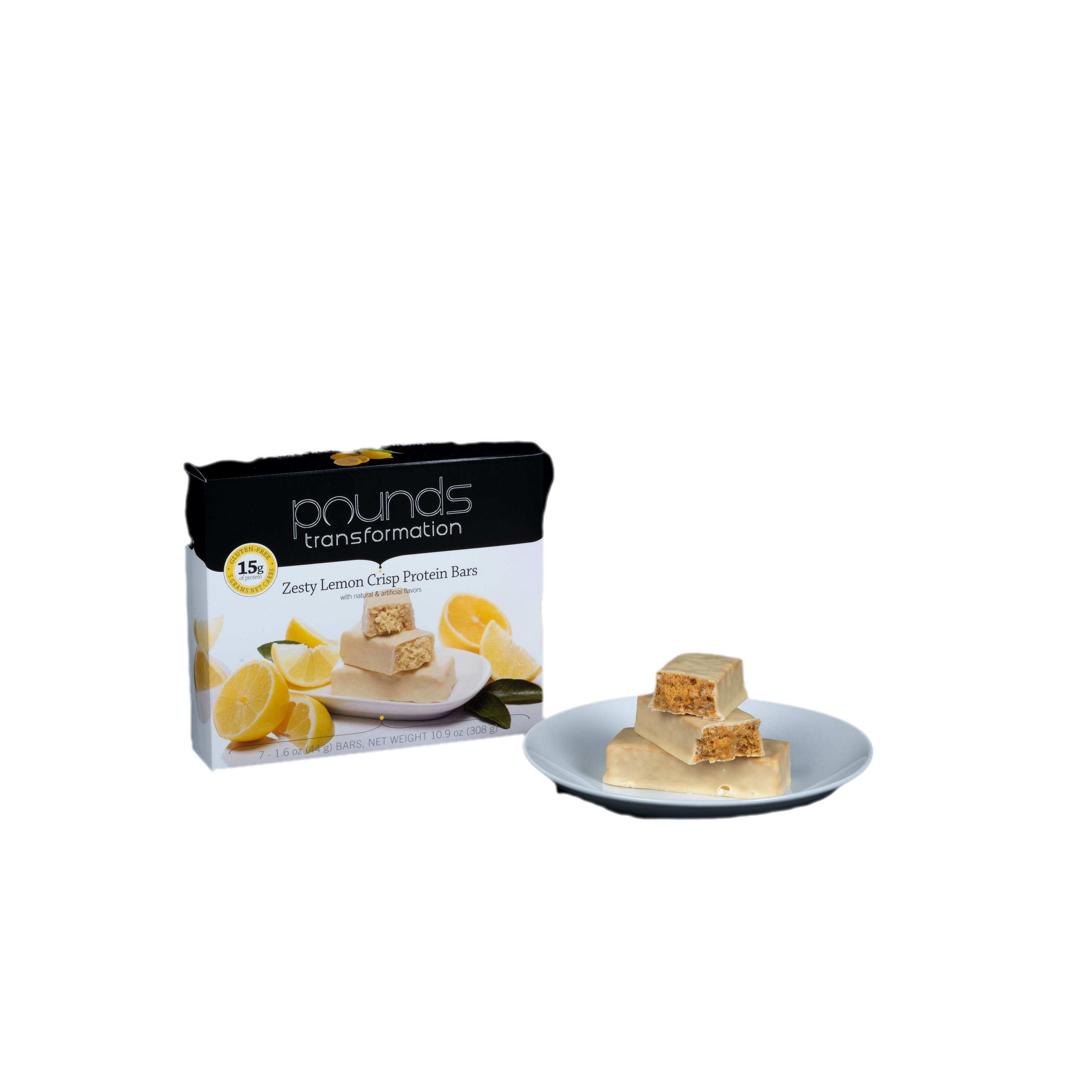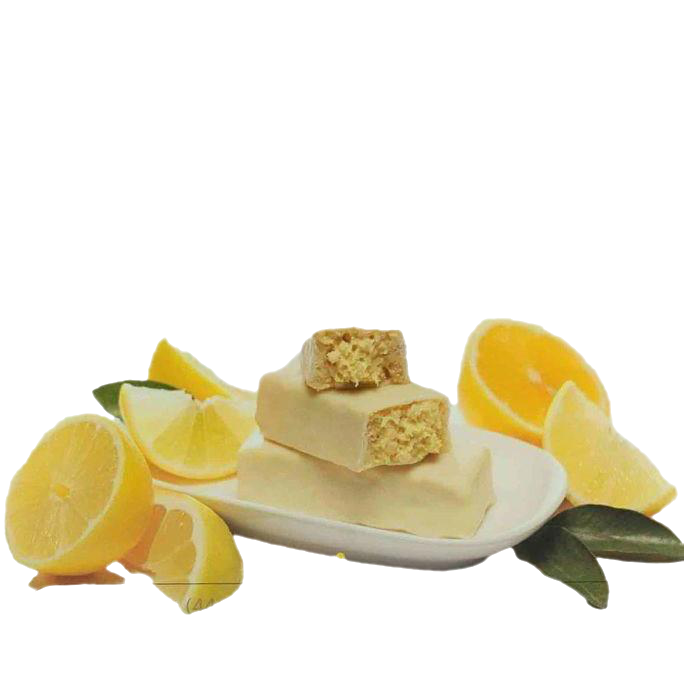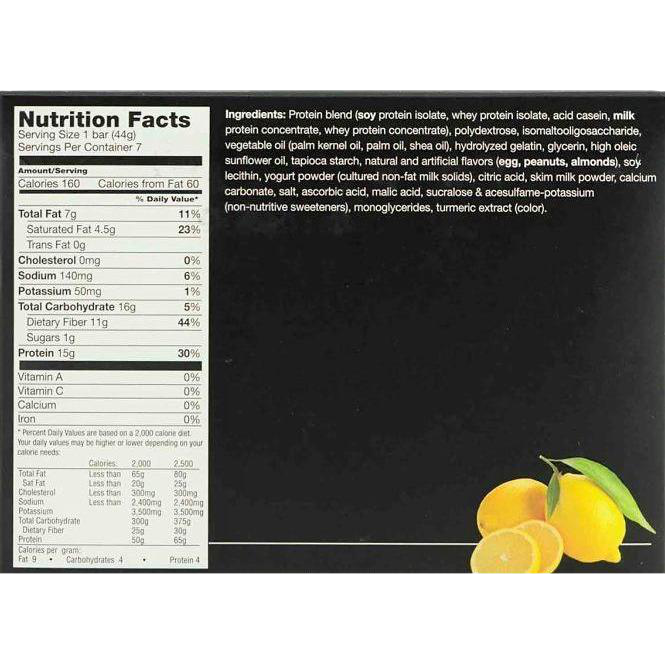 Pounds Protein Bar Very Low Carb - Zesty Lemon Crisp - 7/box
In a pinch? Pounds Protein Bars are perfect for on the go. Packed with 15 grams of protein to keep you full throughout your day, we offer various flavors to satisfy any craving you might be having! High in fiber, low in calories, and gluten free, these bars are perfect for when you need a snack or meal in the knick of time!
Lemon and dessert lovers beware! This product is HIGHLY ADDICTING! With the sweet, smooth, creamy, zesty taste of lemon and vanilla, Pounds Zesty Lemon Protein Bars deserve a standing ovation. If you thought a protein bar could not be made dangerously delicious, you thought wrong. Picture you're standing around the dessert table biting into a moist, soft, tangy lemon bar that sends chills down your body. With Pounds Zesty Lemon Protein bars, you'll be able to experience it on the daily!
High Protein – 15 Grams
High in Fiber – 11 Grams
160 Calories
Low Carb – 10g Net Carbs*
Gluten Free

Aspartame Free

Cholesterol Free

Weight Watchers SmartPoints: 5

UPC: 001273000001
Directions
Enjoy as part of your healthy and sensible diet
Pounds Protein Bar Very Low Carb - Zesty Lemon Crisp - 7/box
Food & Drink
Breakfast, drinks, powders, soups, spices, flavors, snacks, and protein bars.
Browse Our Selection
Nutritional Supplements
Intestinal health, metabolic support, nutritional support, sleep support, and vitamins/minerals.
Browse Our Selection