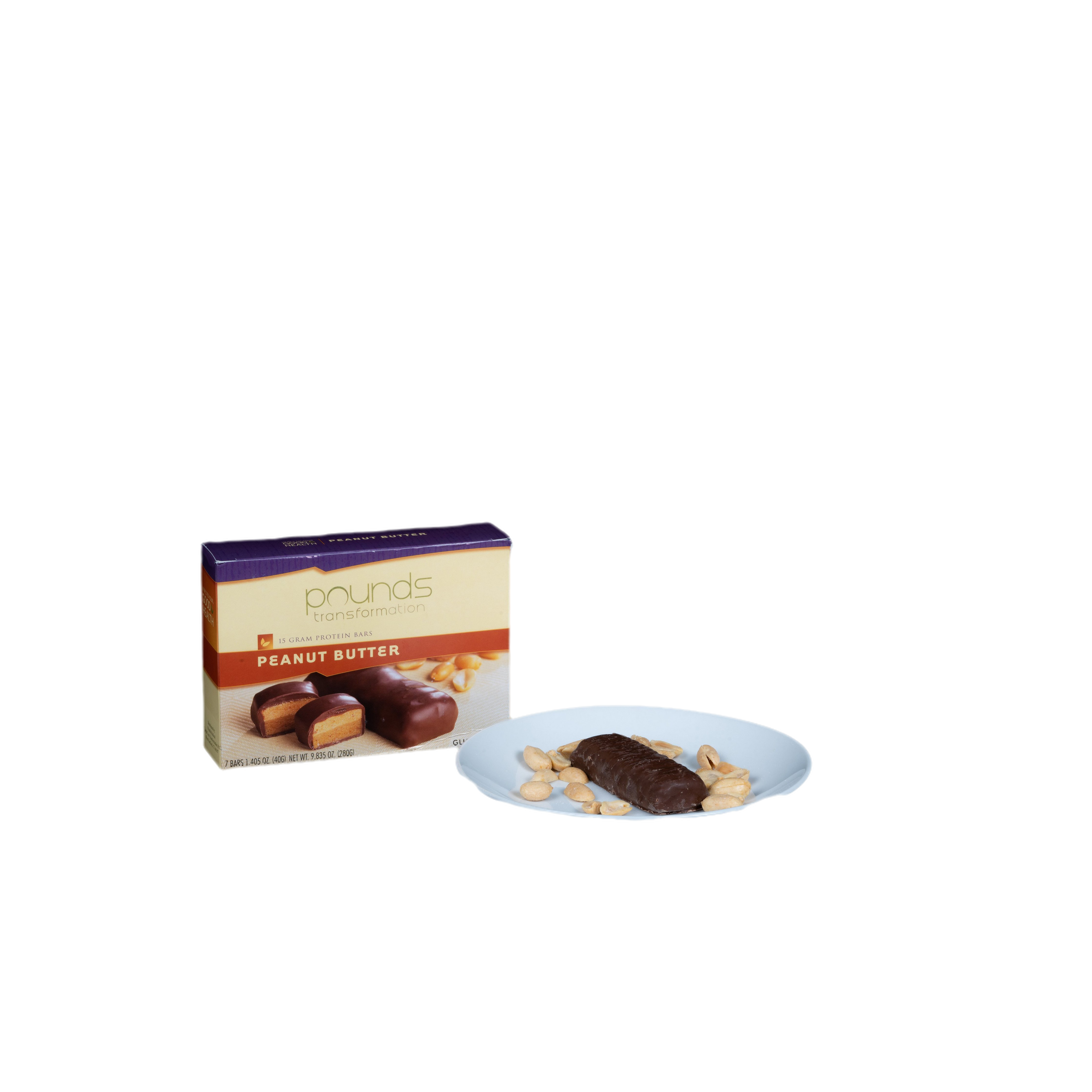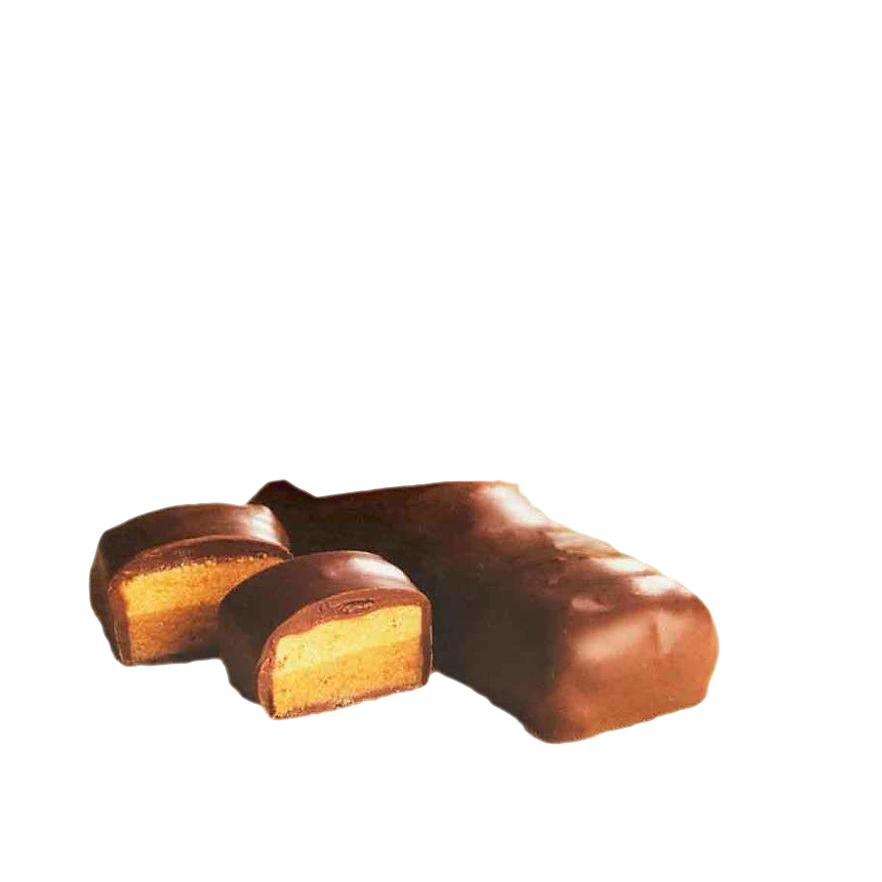 Pounds Peanut Butter Protein Bars - 7 bars
 Leading a healthy lifestyle does not mean that we have to give up EVERYTHING that we love! Learning more about nutrition and our bodies, we become smarter about the choices we make to fuel ourselves. We find smarter, yet delicious, foods that satisfy our cravings, while benefiting our health.
So when you get that hankering for a big peanut butter cup, Pounds Peanut Butter Bars have got your back! The most delicious protein bar on the market and sure to satisfy your sweet cravings. A soft, delectable, chewy bar filled with peanut butter, coated with chocolate, and packed with 15 grams of protein that leaves you and your belly feeling satisfied!
Registered dietitian, Verna, says to keep yourself feeling fuller longer, add a little cream cheese on top!
Ingredients: CHOCOLATE COATING (SUGAR, PALM KERNEL OIL, WHEY PROTEIN CONCENTRATE, COCOA POWDER, SOY LECITHIN [AN EMULSIFIER], VANILLA), PROTEIN BLEND (SOY PROTEIN ISOLATE, WHEY PROTEIN CONCENTRATE, MILK PROTEIN CONCENTRATE, WHEY PROTEIN ISOLATE), PEANUT PASTE (PEANUTS, SALT, PALM OIL), GLYCERINE, PEANUT BUTTER (PEANUTS, SUCROSE, PALM OIL, SEA SALT), GELATIN, WATER, PEANUT FLOUR, POWDER SUGAR, MALTODEXTRIN, SOY PROTEIN CRISP (ISOLATED SOY PROTEIN), PEANUTS, PALM KERNEL OIL, SOY LECITHIN (AN EMULSIFIER), SALT, POTASSIUM SORBATE (PRESERVATIVE).
Pounds Peanut Butter Protein Bars - 7 bars
Food & Drink
Breakfast, drinks, powders, soups, spices, flavors, snacks, and protein bars.
Browse Our Selection
Nutritional Supplements
Intestinal health, metabolic support, nutritional support, sleep support, and vitamins/minerals.
Browse Our Selection