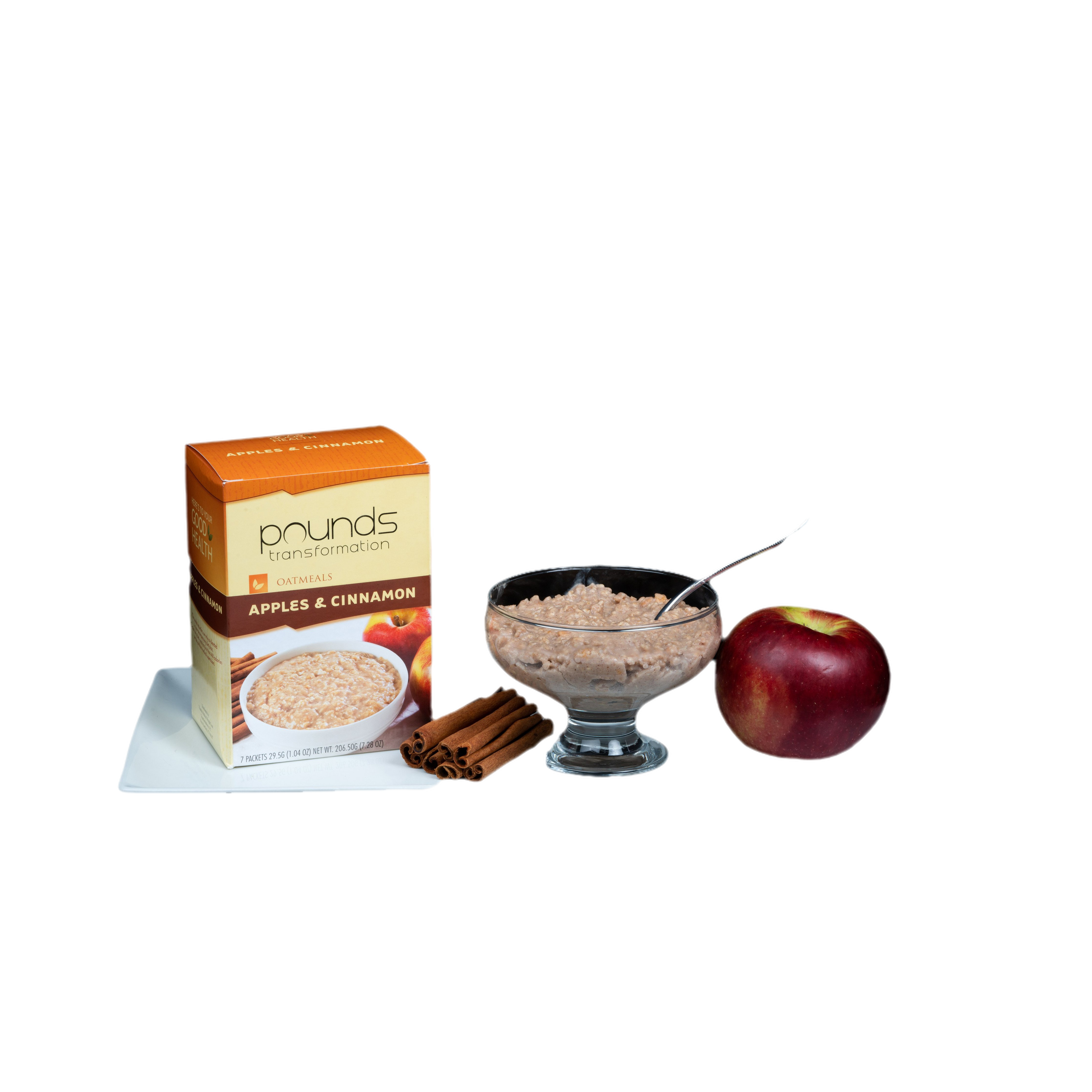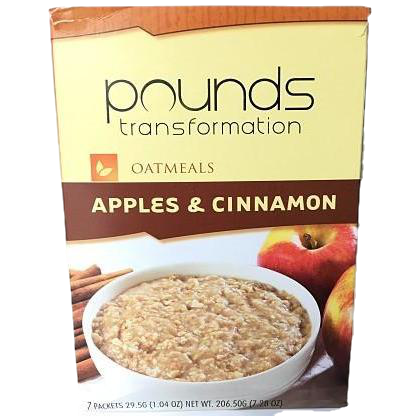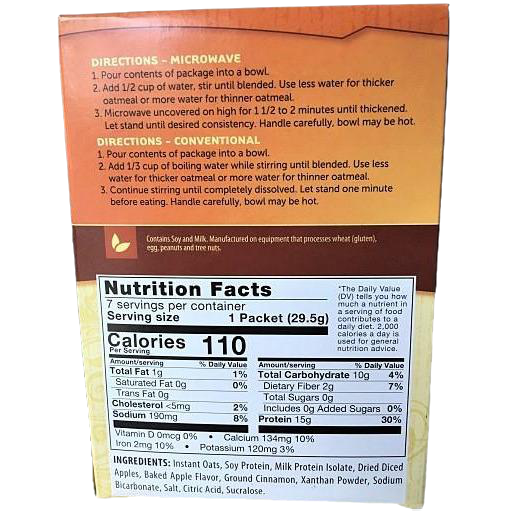 Pounds Apple & Cinnamon Oatmeal
The Apple Cinnamon Oatmeal from Pounds Transformation has almost the identical taste and texture of regular apple cinnamon oatmeal but has 15 grams of protein and only 110 calories per serving. This amazing high-protein instant oatmeal tastes great and prepares in about a minute. It's the perfect remedy to satisfy those breakfast cravings for something warm, filling, and delicious!
High Protein - 15 Grams Per Serving
Low Calorie - Only 110 Calories
Low Fat - Only 1 Gram of Fat
Directions
Pour contents of one pouch in 110 to 140 ml (4 to 5 oz) of hot water. Stir with a fork until desired consistency.
Let stand approximately 1 minute.
Pounds Apple & Cinnamon Oatmeal
Food & Drink
Breakfast, drinks, powders, soups, spices, flavors, snacks, and protein bars.
Browse Our Selection
Nutritional Supplements
Intestinal health, metabolic support, nutritional support, sleep support, and vitamins/minerals.
Browse Our Selection