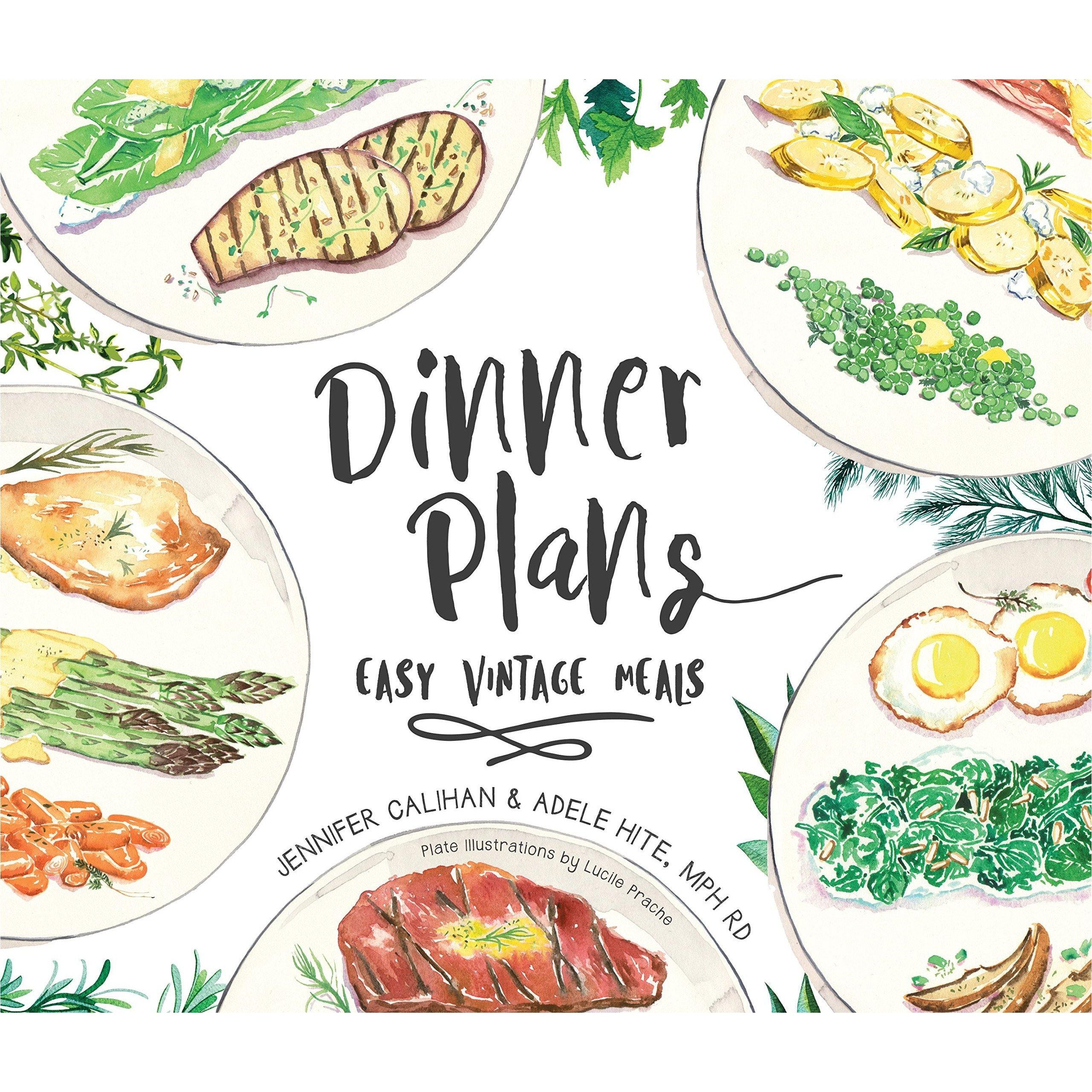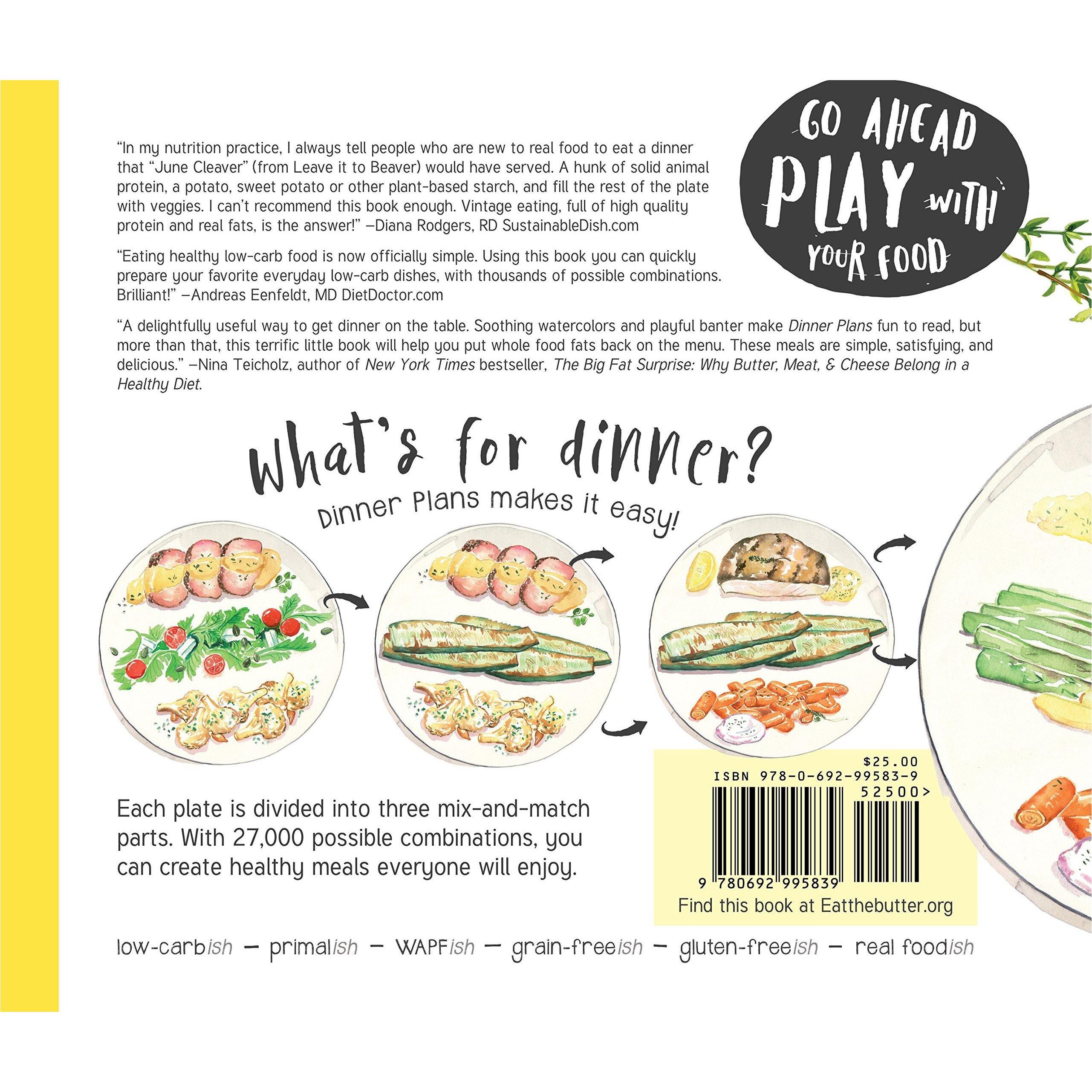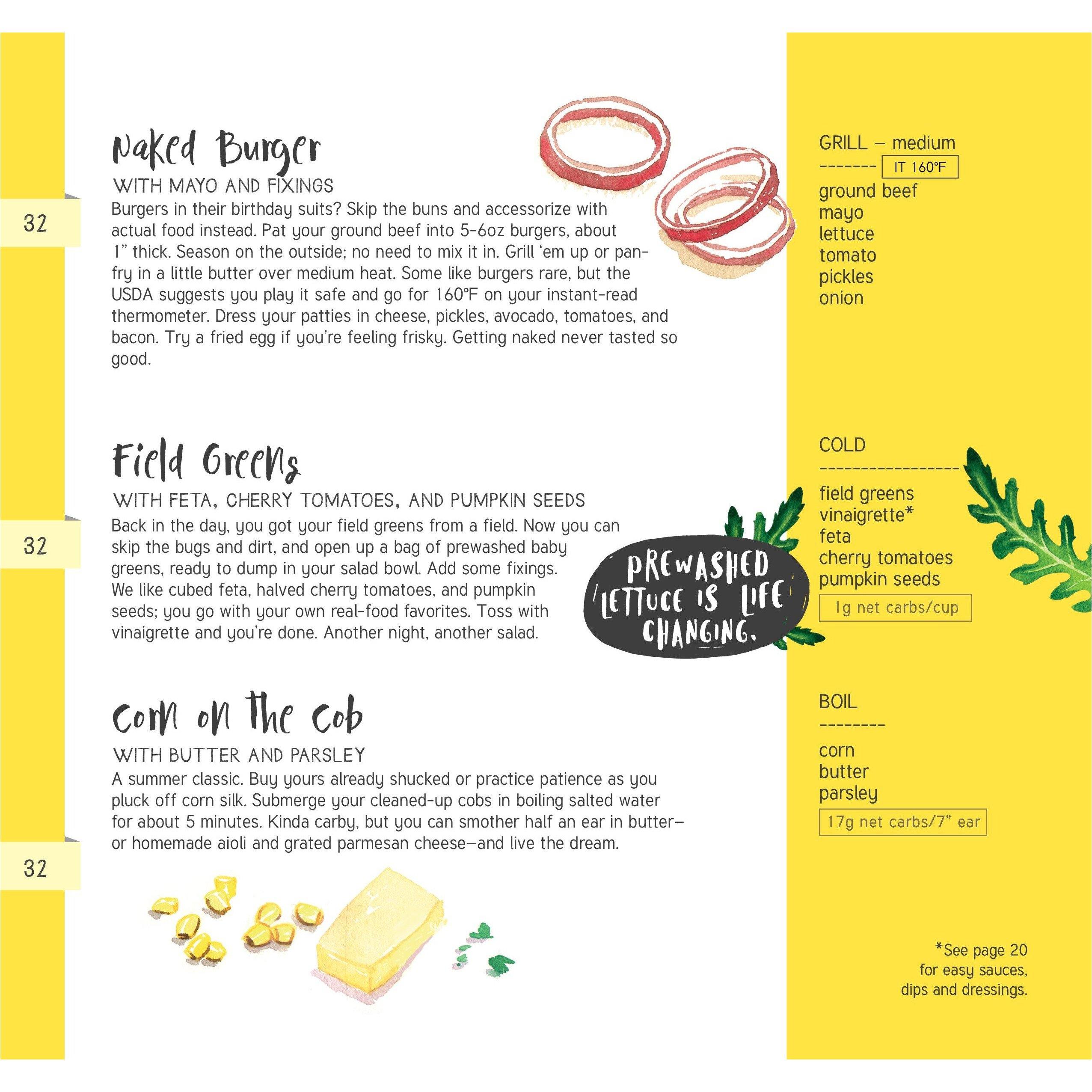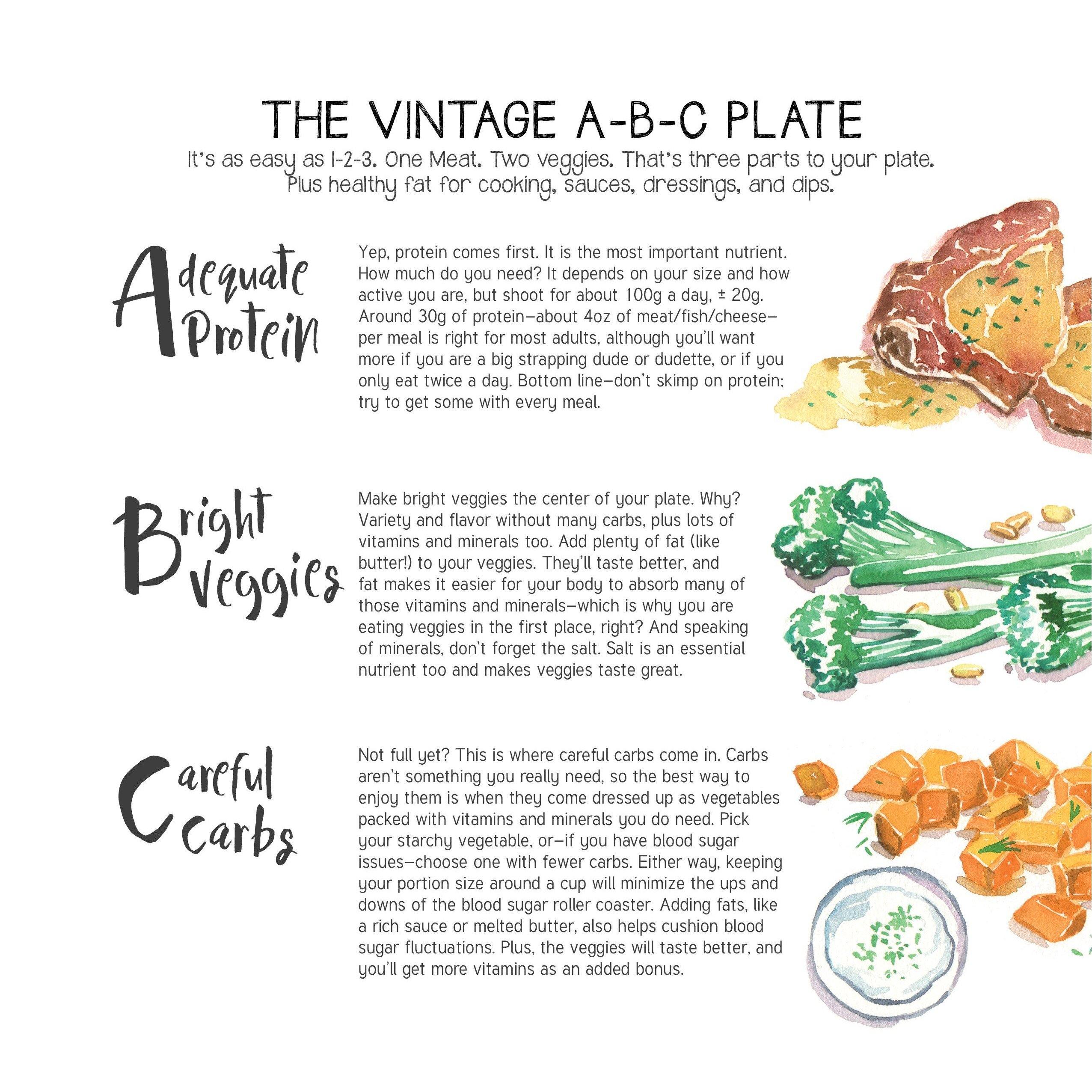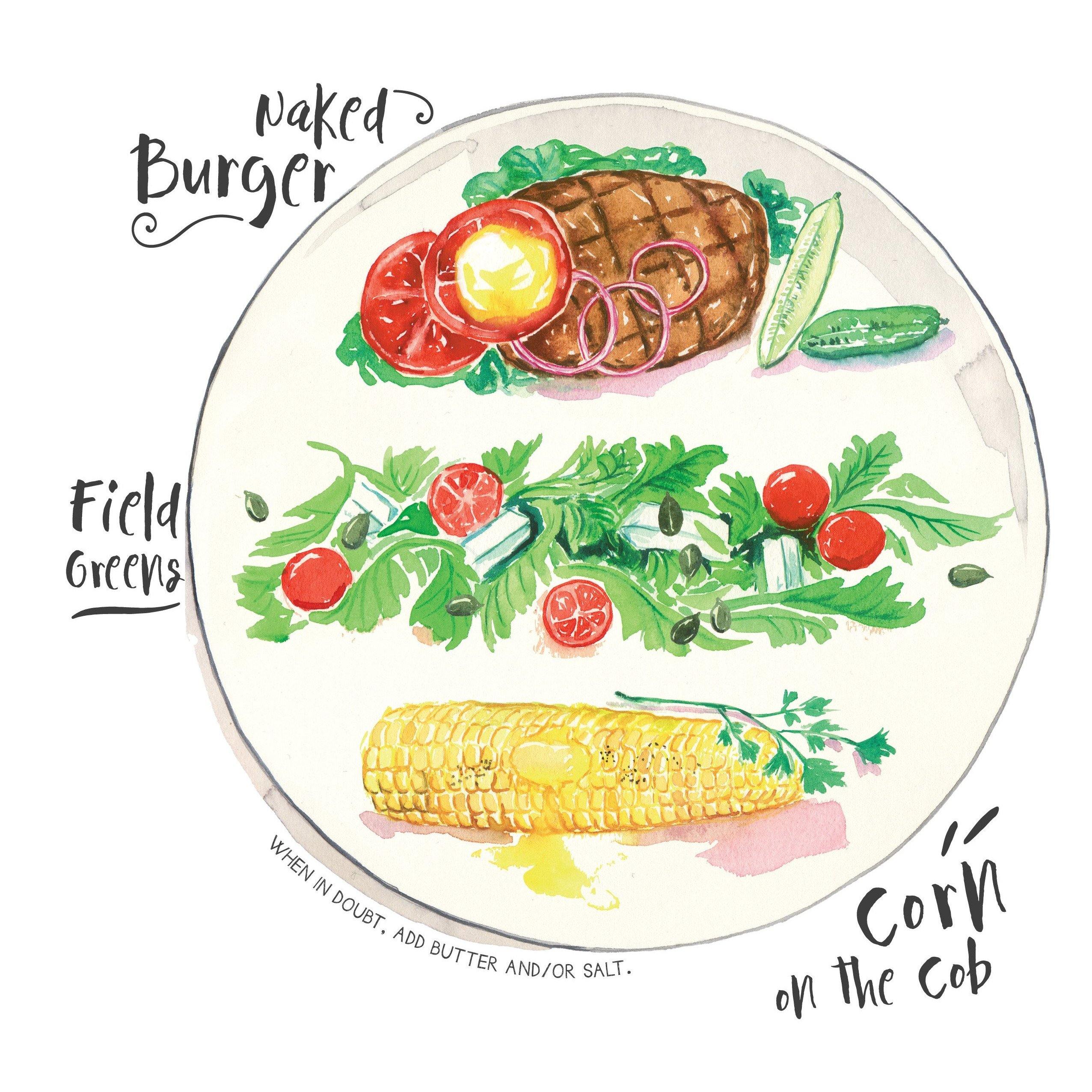 Dinner Plans: Easy Vintage Meals
What we think
Tired of that daily question, "What's for dinner?" Visualize thousands of dinner ideas with our pretty mix-and-match plates. We'll help you get back to vintage full-fat meals -- easy, satisfying, and healthy -- with Dinner Plans. If you love butter (or want to repair your relationship with butter), this book is for you!

Low carb-ish ~ LCHF-ish ~ gluten free-ish ~ grain free-ish ~ real food-ish ~ primal-ish ~ WAPF-ish
Keto-friendly but not keto.
What Others Think 

"A delightfully useful way to get dinner on the table. Soothing watercolors and playful banter make Dinner Plans fun to read, but more than that, this terrific little book will help you put whole food fats back on the menu. These meals are simple, satisfying, and delicious." —Nina Teicholz, author of New York Times bestseller, The Big Fat Surprise: Why Butter, Meat, & Cheese Belong in a Healthy Diet.

"Eating healthy low-carb food is now officially simple. Using this book you can quickly prepare your favorite everyday low-carb dishes, with thousands of possible combinations. Brilliant!" —Andreas Eenfeldt, MD DietDoctor.com

"In my nutrition practice, I always tell people who are new to real food to eat a dinner that "June Cleaver" (from Leave it to Beaver) would have served. A hunk of solid animal protein, a potato, sweet potato, or other plant-based starch, and fill the rest of the plate with veggies. I can't recommend this book enough. Vintage eating, full of high-quality protein and real fats, is the answer!" —Diana Rodgers, RD SustainableDish.com
Publisher : Eat the Butter (January 1, 2018)

ISBN-10 : 0692995838

ISBN-13 : 978-0692995839

Item Weight : 1.3 pounds
Dinner Plans: Easy Vintage Meals
Food & Drink
Breakfast, drinks, powders, soups, spices, flavors, snacks, and protein bars.
Browse Our Selection
Nutritional Supplements
Intestinal health, metabolic support, nutritional support, sleep support, and vitamins/minerals.
Browse Our Selection