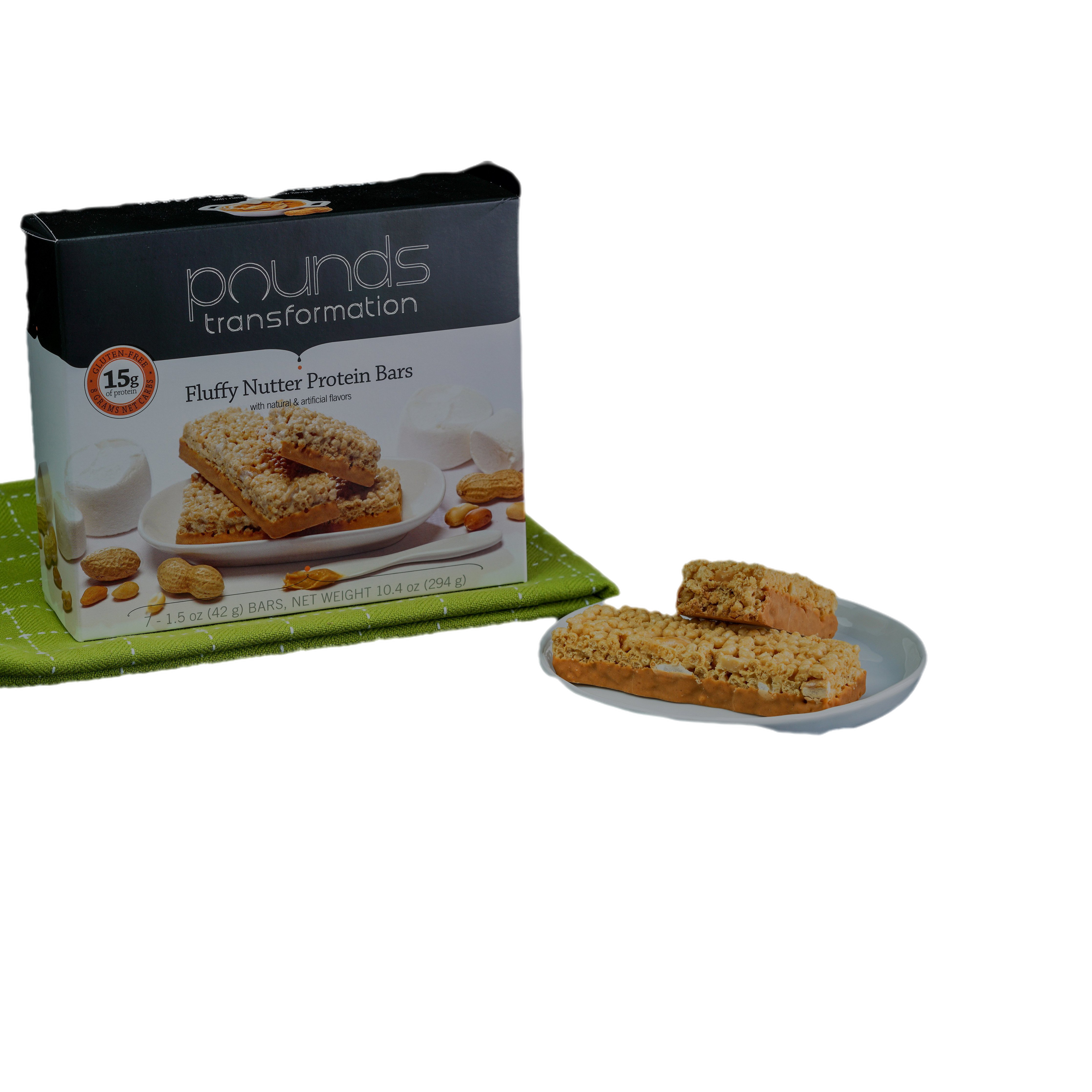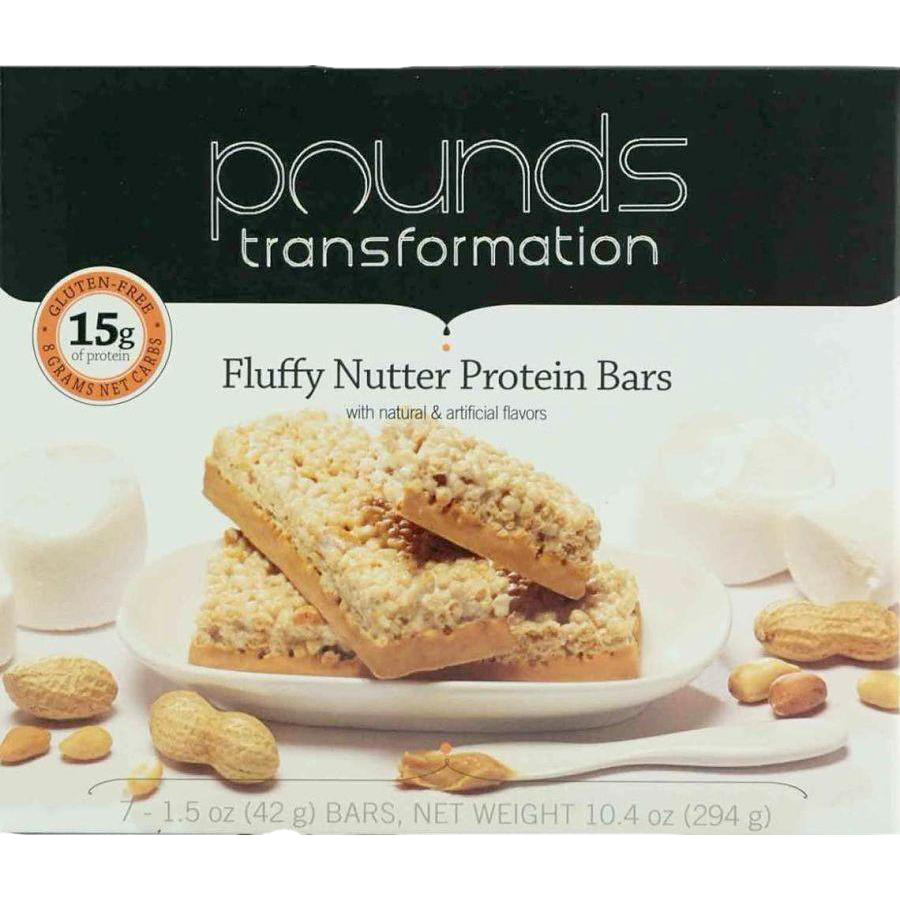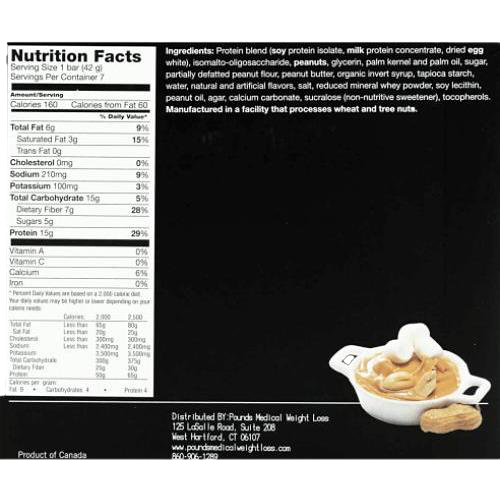 Pounds Fluffy Nutter Very Low Carb Protein Diet Bars - 7/box
In a pinch? Pounds Protein Bars are perfect for on the go. Packed with 15 grams of protein to keep you full throughout your day, we offer various flavors to satisfy any craving you might be having! High in fiber, low in calories, and gluten free, these bars are perfect for when you need a snack or meal in the knick of time!
Ever had the joy of biting into a soft, sweet marshmallow bar? Have you ever had the joy of biting into a PEANUT BUTTER marshmallow bar? If you answered yes to both of the questions, and are now thinking back on sweet memories of chewing soft, delectable bites of marshmallow angel clouds, and NOW are wondering if you should quit your day job and just start making marshmallow treats for a living... snap back into reality! With Pounds Fluffy Nutter Protein Bars, we can enjoy that incredible, soft, gooey taste of a marshmallow bar, without the loads of sugar! A classic, a favorite, a go to bar!
Use these bars as a satisfying snack or even a quick meal replacement for breakfast or lunch. You can't go wrong with 15 grams of protein and 6 grams of filling fiber for only 160 calories and 5 grams of sugar.
Low Calorie - Only 160 calories
High Protein - 15 grams of protein
High Fiber - 6 grams of dietary fiber
Low Sugar - 5 grams sugar
Gluten free

Aspartame Free
Directions
Enjoy as part of your healthy and sensible diet
Pounds Fluffy Nutter Very Low Carb Protein Diet Bars - 7/box
Food & Drink
Breakfast, drinks, powders, soups, spices, flavors, snacks, and protein bars.
Browse Our Selection
Nutritional Supplements
Intestinal health, metabolic support, nutritional support, sleep support, and vitamins/minerals.
Browse Our Selection