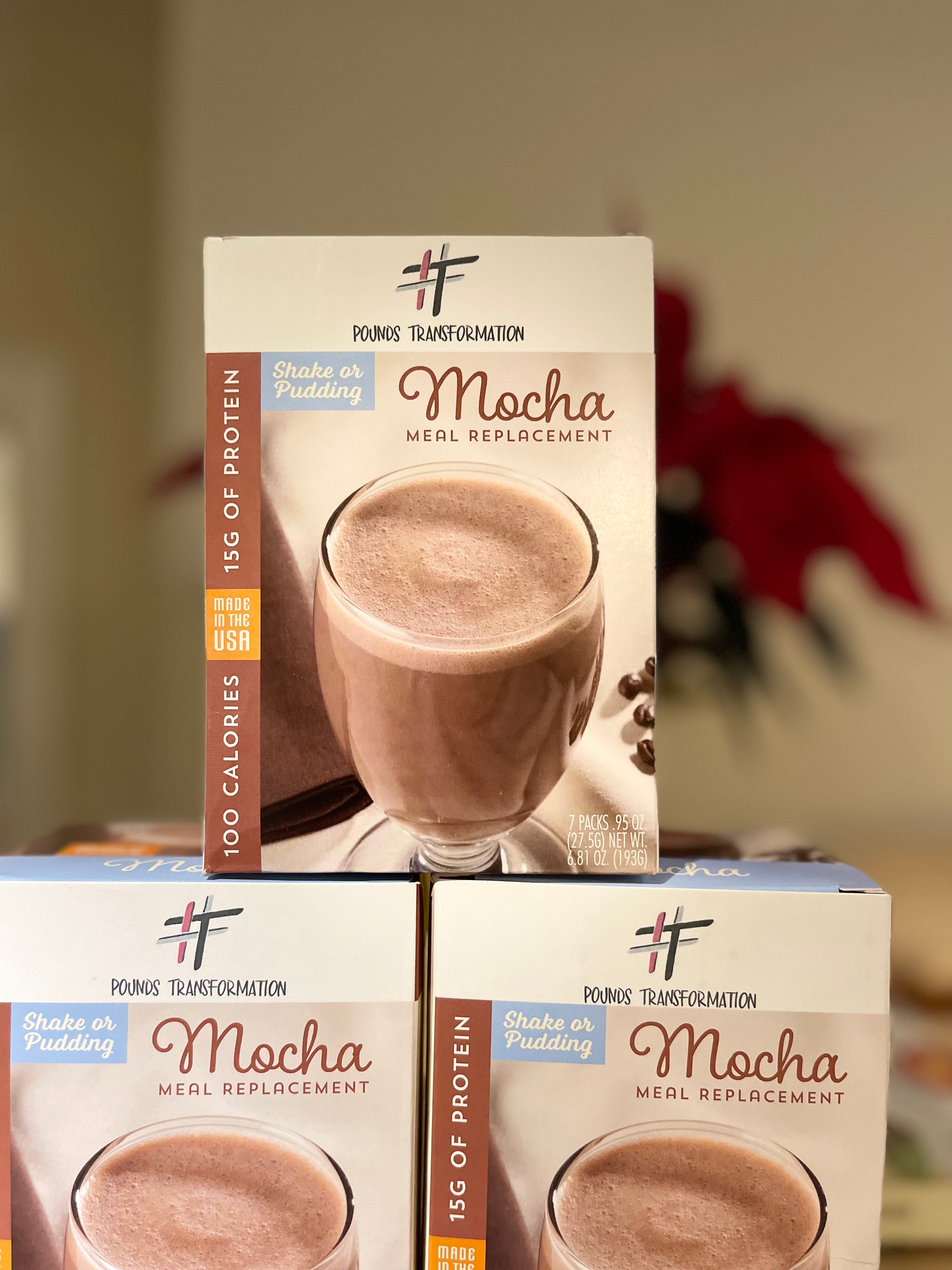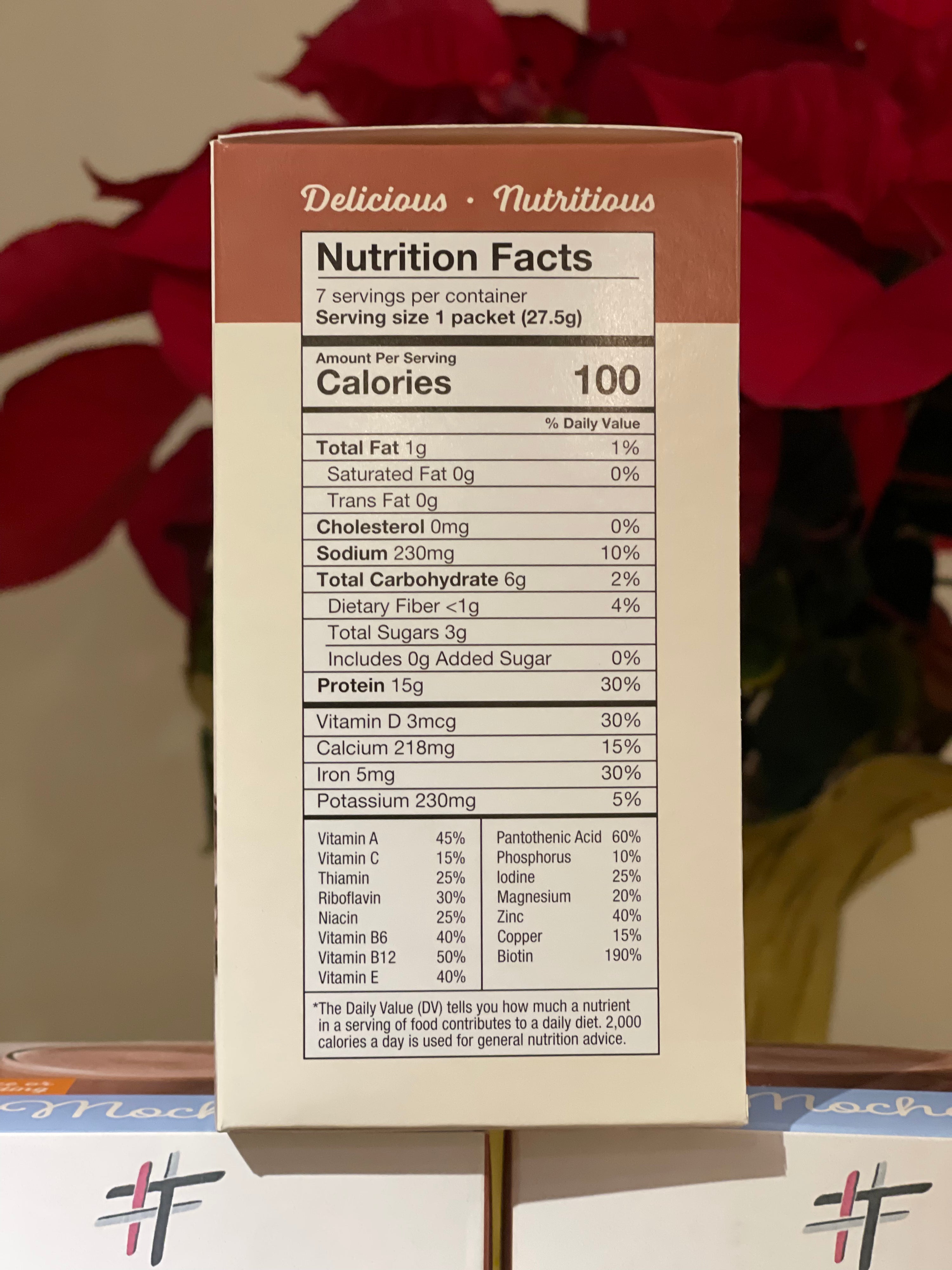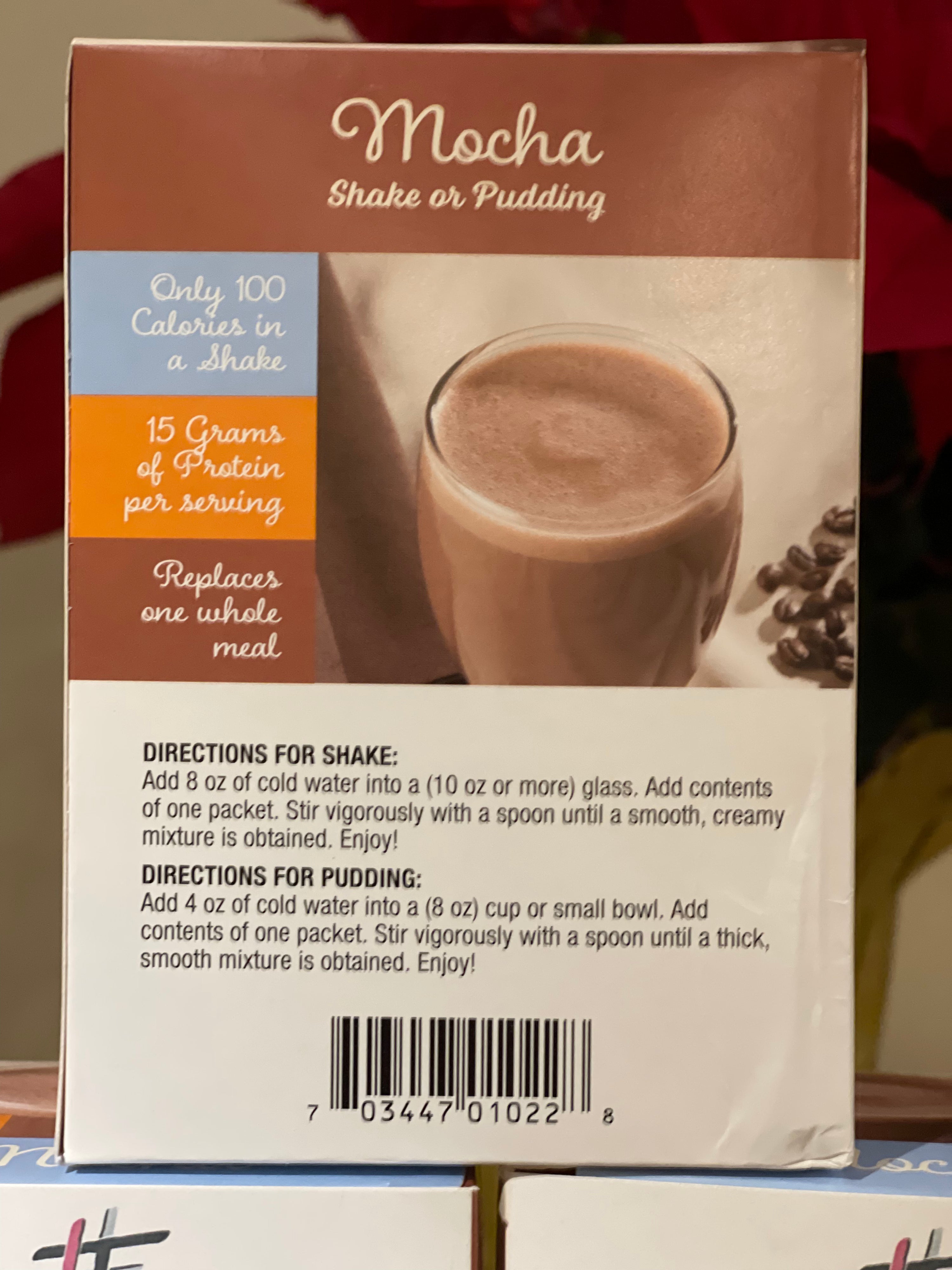 Pounds MOCHA shake or pudding - 7/box
What we think
Mocha lovers! Our Pounds Mocha Shake or Pudding Mix is the diet-friendly protein drink that will satisfy your hunger and sweet tooth. Packed full of essential vitamins and minerals, this drink is also a meal supplement option. With only 100 calories and 15 g of protein per serving, you can achieve your weight loss goal while savoring the sweet taste of  Mocha.
Facts
~100 Calories
~15 grams of protein
~2 grams of sugar
~5 grams of fiber

20% of your daily value of over 20 vitamins & minerals

Use as a meal replacement, snack, or dessert!
Pounds MOCHA shake or pudding - 7/box
Food & Drink
Breakfast, drinks, powders, soups, spices, flavors, snacks, and protein bars.
Browse Our Selection
Nutritional Supplements
Intestinal health, metabolic support, nutritional support, sleep support, and vitamins/minerals.
Browse Our Selection