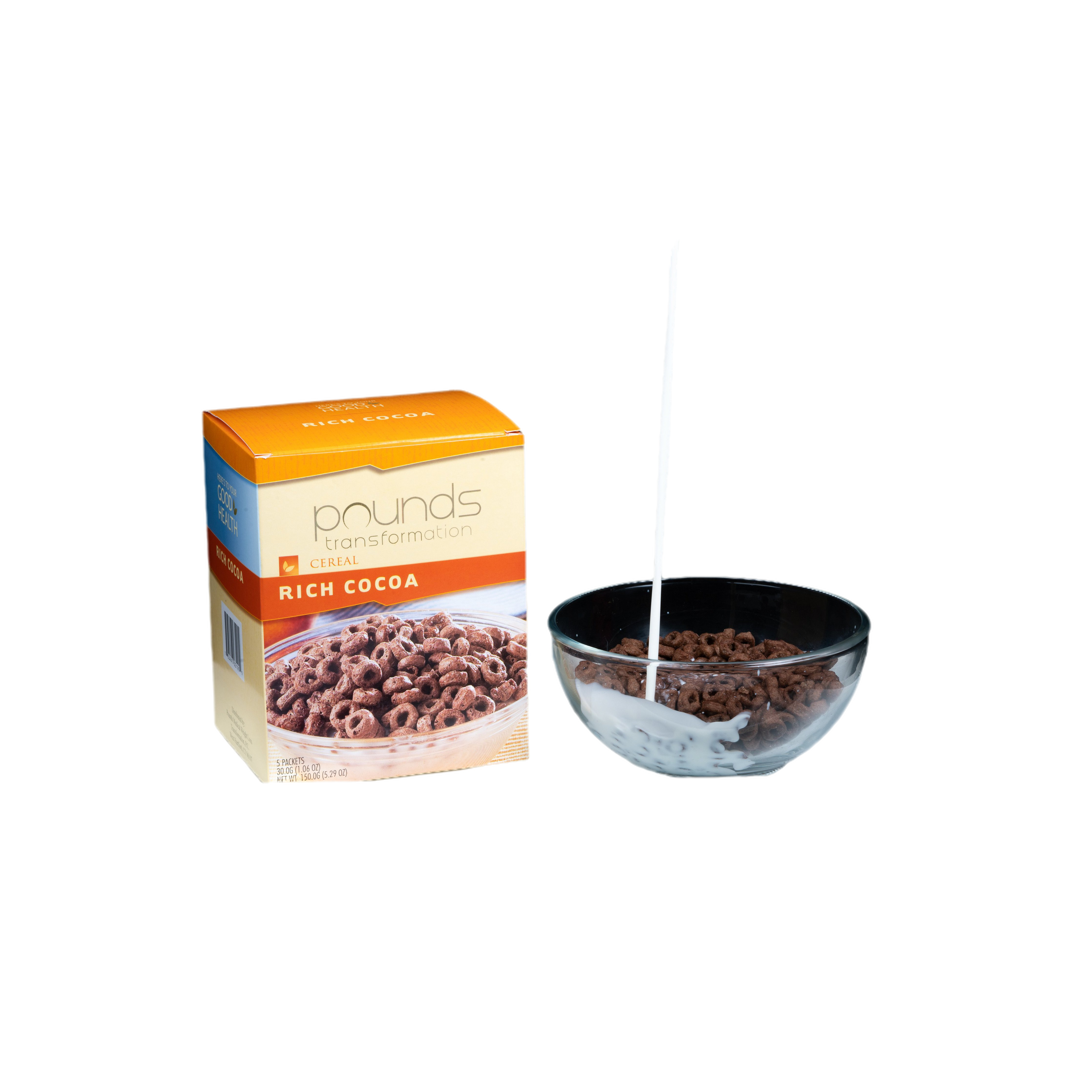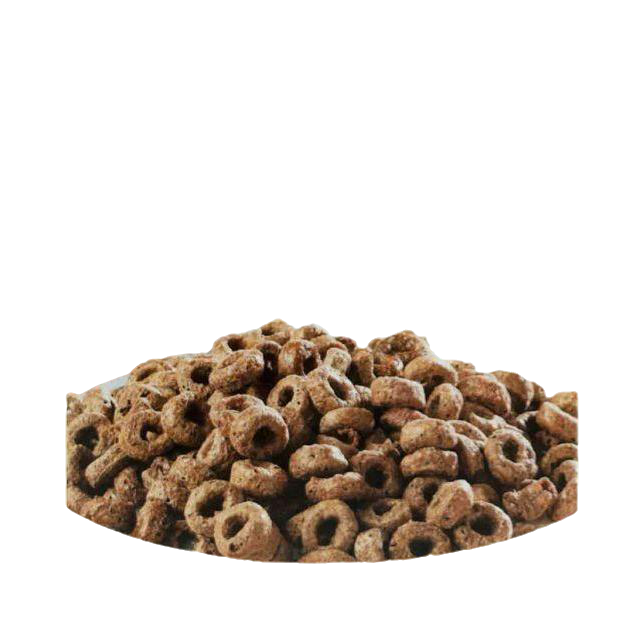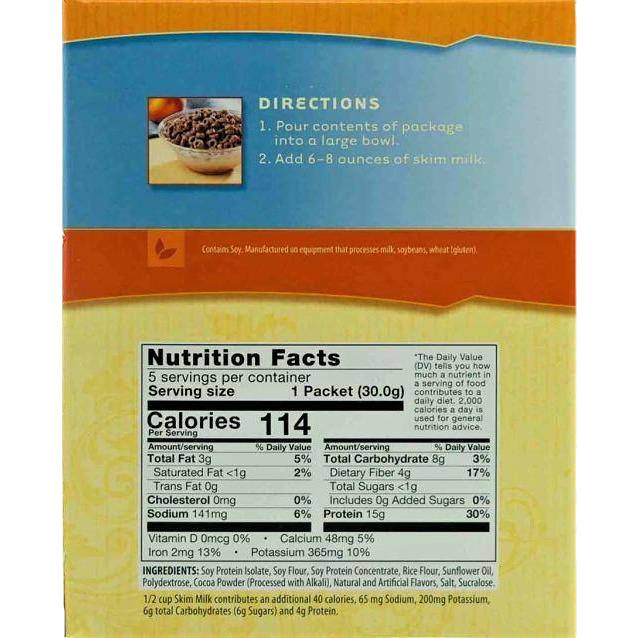 Pounds Cereal - Rich Cocoa - 7/Box
Remember the days when you woke up on a Saturday morning just to rush to become mesmerized by your favorite cartoons with a big bowl of your favorite cereal? Feel nostalgic with Pounds Rich Cocoa Cereal! These rich, chocolatey, crunchy cereal rings will take your taste buds on a trip down memory lane, just empty a pack of cereal into a bowl, fill with almond milk, and enjoy! This cereal is packed with 15 grams of protein to leave you satisfied throughout your entire morning! 
The Pounds Rich Cocoa Cereal is a great way to start the day with a delicious, nutritious breakfast! These little chocolate o's come in portion controlled packets to help keep your weight loss plan on track with 15 grams of protein, only 114 calories, low fat, & low sugar. Enjoy them with milk as part of your morning routine or as an anytime snack.
Directions
Pour contents of package into a large bowl.
Add 6-8 ounces of skim milk.
Pounds Cereal - Rich Cocoa - 7/Box
Food & Drink
Breakfast, drinks, powders, soups, spices, flavors, snacks, and protein bars.
Browse Our Selection
Nutritional Supplements
Intestinal health, metabolic support, nutritional support, sleep support, and vitamins/minerals.
Browse Our Selection