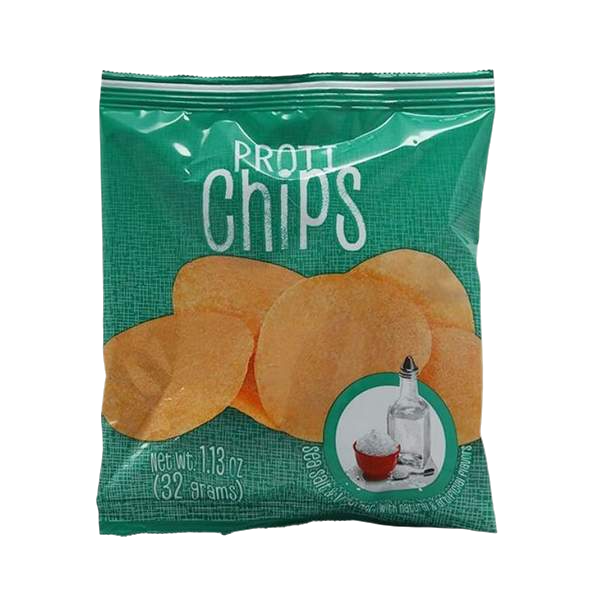 Proti Chips - Sea Salt & Vinegar
Crunchy Salt & Vinegar Chips
If you're on a weight loss diet and serious about successfully sticking to the rules, you'll love the help we can provide in getting over the rough spots in between meals. Having healthy snacks you can fall back on when the junk food urge hits is important if you want to stay on track. These Proti Thin Sea Salt and Vinegar Chips are so packed with protein (14 grams per serving) that they even qualify as a protein meal replacement. These high-protein potato chips also contain six grams of fiber and only 120 calories and four grams of fat. Eat them anytime you feel that old junk food urge with the knowledge that you're not short-circuiting your diet and can guiltlessly make it to your next meal.

This healthy potato chip also comes in BBQ flavor, so make sure you have some of each within reach when you need something delicious and crunchy for munching.
Proti Chips - Sea Salt & Vinegar
Food & Drink
Breakfast, drinks, powders, soups, spices, flavors, snacks, and protein bars.
Browse Our Selection
Nutritional Supplements
Intestinal health, metabolic support, nutritional support, sleep support, and vitamins/minerals.
Browse Our Selection