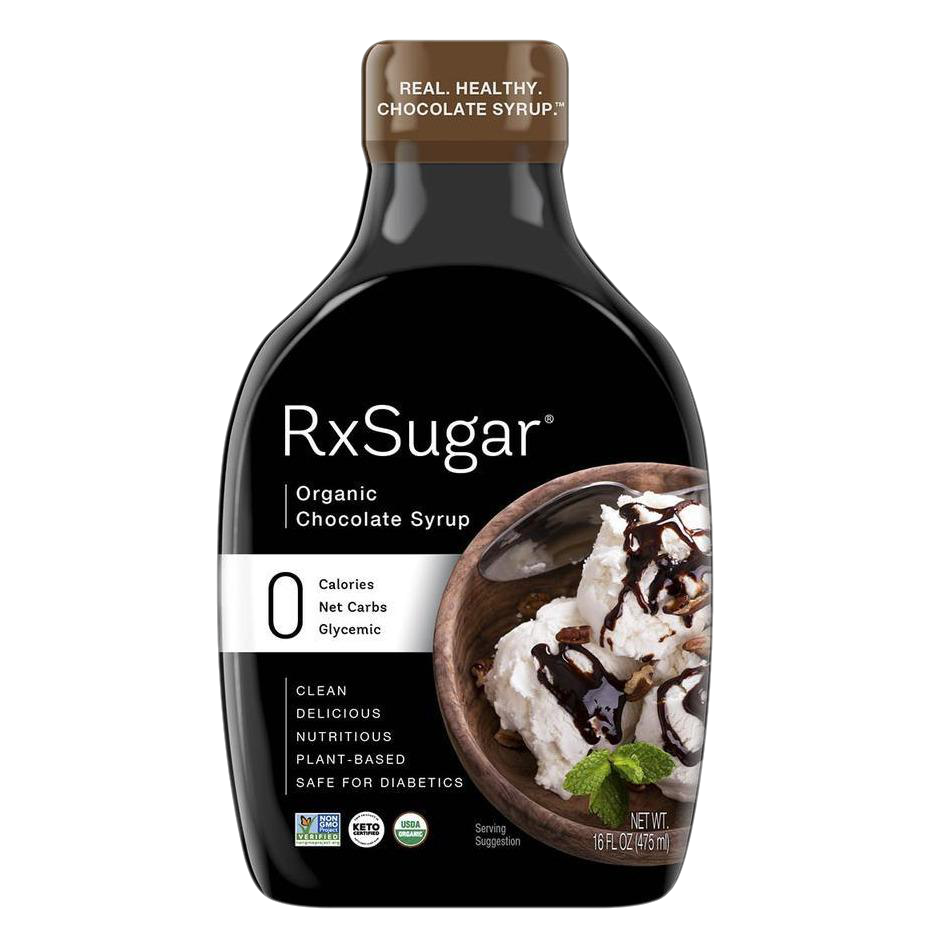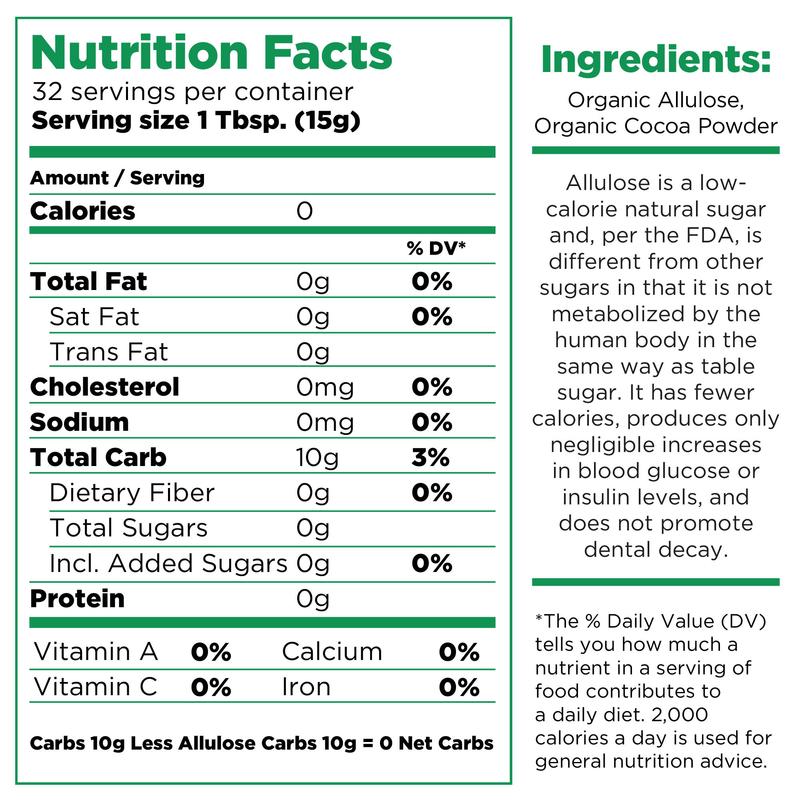 RxSugar Organic Chocolate Syrup
RxSugar® is the World's Best Tasting, Healthiest Plant-based Natural Chocolate Syrup 
16 oz Bottle With Spout
USDA Organic & Non-GMO Project Verified
Grain-Free/Gluten-Free Certified
Keto Certified
FODMAP Friendly
Plant-Based,
Vegan
Paleo/Primal Friendly
Delicious & Sweet 
REAL. HEALTHY. CHOCOLATE SYRUP.™ 
A Sweet Treat for Everyday Use - Your New Pantry Staple 
Nutritious & Healthy 
Zero Calories per Serving 
Zero Net Carbs 
Zero Blood Sugar Spikes 
Zero Glycemic Impact
No Preservatives or Additives
Safe for Diabetics
Helps Control Appetite
No Gastric Distress
Normalizes Blood Lipid Levels
Functional & Convenient
Ideal for Coffee, Milk, Shakes
Use on Ice Cream, Sundaes, Cereal, Granola, Yogurt & More
Adds Healthy Sweetness to Every Food!
Perfect for Baking & Cooking
Dissolves Easily Binds
Caramelizes & Browns
RxSugar Organic Chocolate Syrup
Food & Drink
Breakfast, drinks, powders, soups, spices, flavors, snacks, and protein bars.
Browse Our Selection
Nutritional Supplements
Intestinal health, metabolic support, nutritional support, sleep support, and vitamins/minerals.
Browse Our Selection