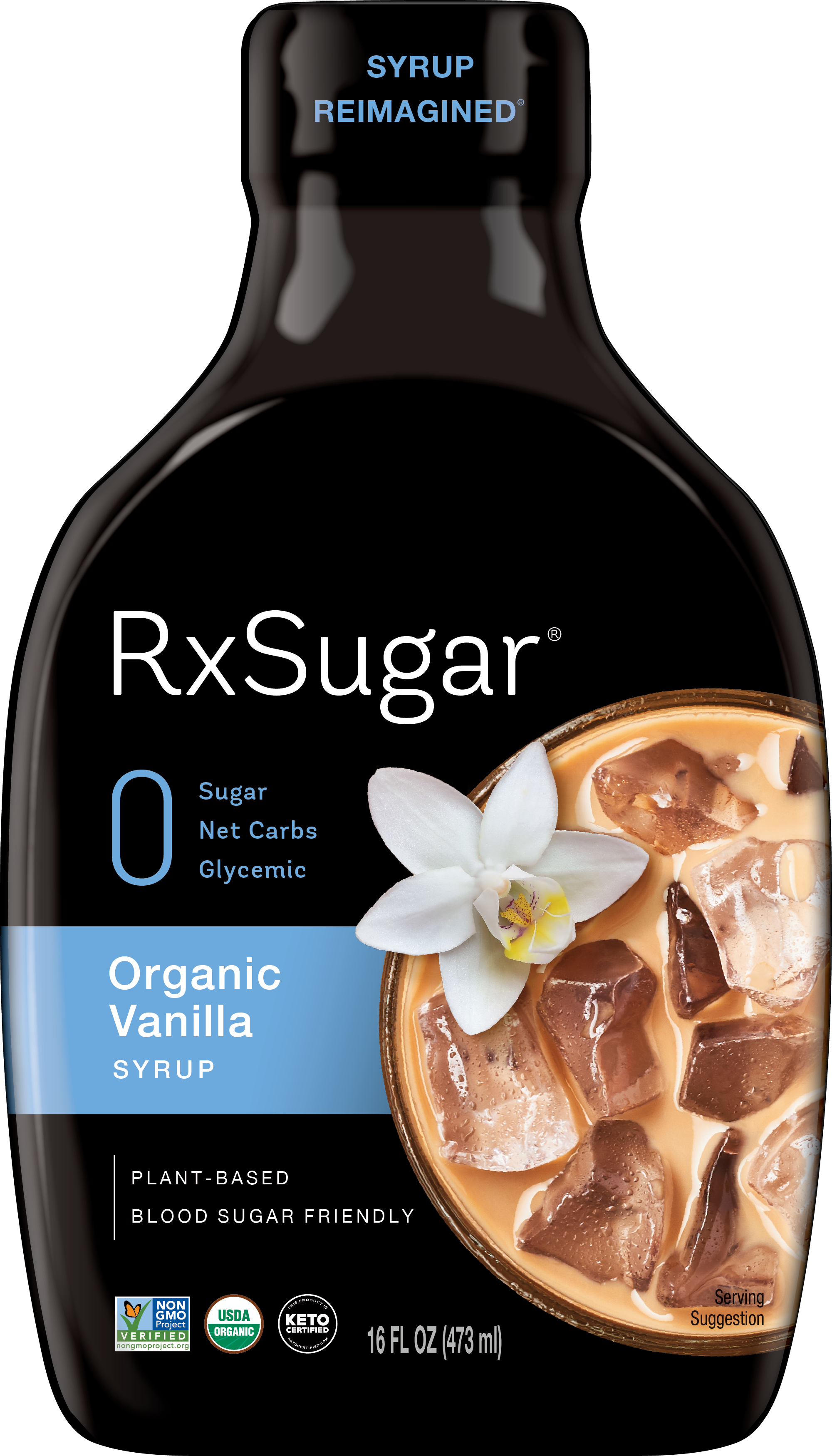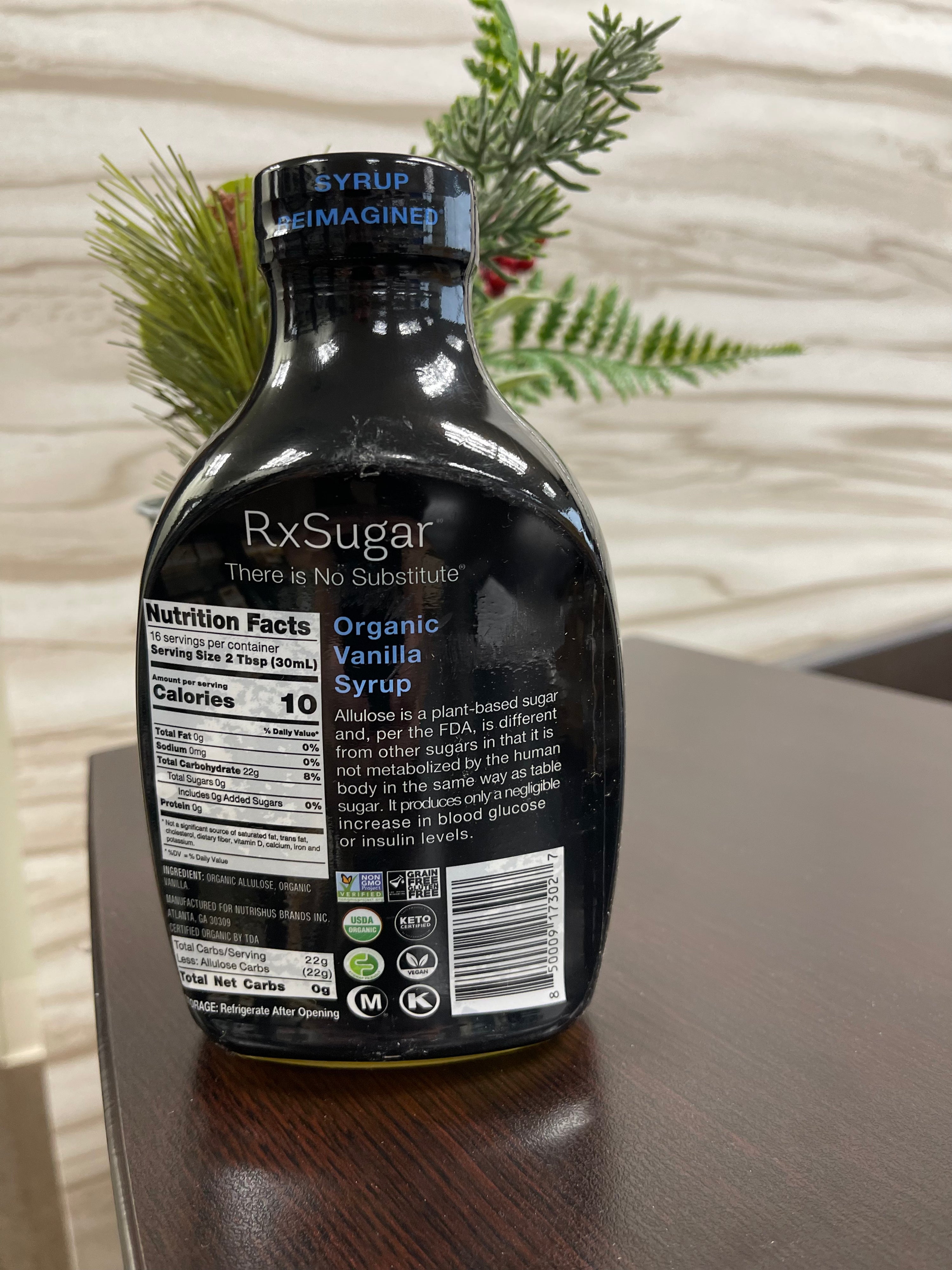 RxSugar Organic Vanilla Syrup
RxSugar Vanilla Syrup is a plant based product that is perfect for sweetening coffee, yogurt, shakes, smoothies, baking and more.  It will not result in any blood sugar increases which makes it a perfect option for diabetics.
FUNCTIONAL SYRUP: USDA Organic Certified, Suitable for People Living with Diabetes, Keto Certified, Grain Free Gluten Free Certified, FODMAP Friendly Certified, Vegan, Kosher Certified, Paleo and Primal Friendly.
RxSugar Organic Vanilla Syrup
Food & Drink
Breakfast, drinks, powders, soups, spices, flavors, snacks, and protein bars.
Browse Our Selection
Nutritional Supplements
Intestinal health, metabolic support, nutritional support, sleep support, and vitamins/minerals.
Browse Our Selection